Project information and Dissemination documents
Project Informatin Flyer
Project Newsletter
Staff shared meetings
Modena, October 2019
Teachers from each of the three schools met in Modena in person for the first time in October 2019.
Scuola Forghieri hosted the group and organised their first visit to their school. Educators shared their pedagogy, and collaboration with families and community. The children shared their learning too.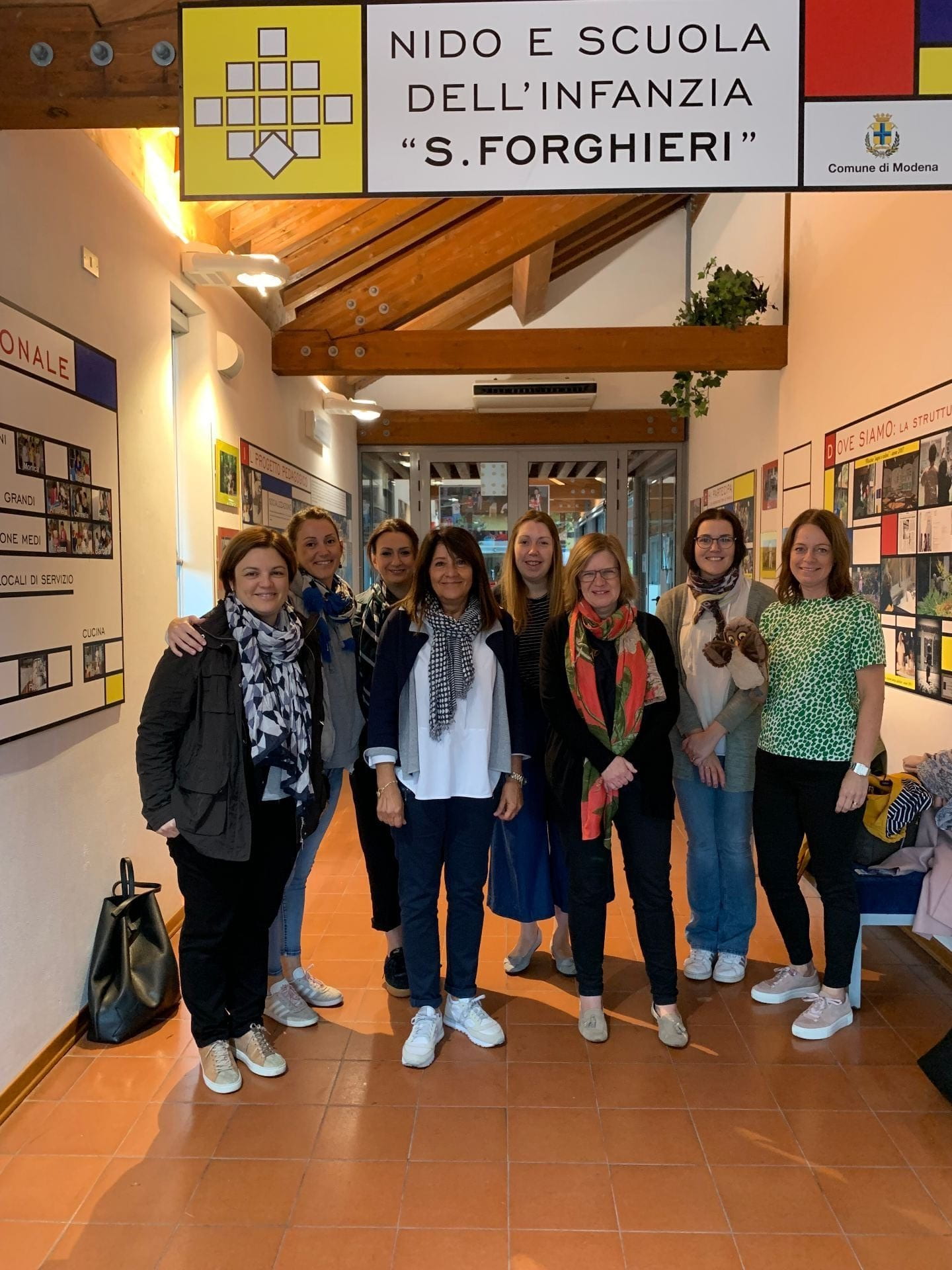 Teachers from Short Wood and Jungs Friscola talked about the approach to learning and aspirations in for their children. This also included discussion around well-being.
Staff workled together to identify the key educational approaches of each school which helped them reflecting upon their own approaches and develop new ideas.
Nature in my country Projects
Staff and pupils have worked on local research projects about Nature. Each country has been collecting evidence on what nature and their local areas looks like during specific seasons and how these can differ from country to country.
Children have been able to reflect upon differences and similarities and expanded their knwoledge of the world around them.
Nature In Our Country – UK Winter 2019/20
Nature In Our Country- ITALY Winter 2019/20
Nature In Our Country -Sweden Winter 2019/20
Nature in Our Country – Italy Autumn 2020
Nature in Our Country – SWEDEN Autumn 2020
Nature In Our Country – UK Autumn 2020
Project booklet
Staff have worked together to develop a booklet which is a compliation of the processes and activities carried out by each of the school in relation to the 3 main themes addressed by each partner.
Click here to view.